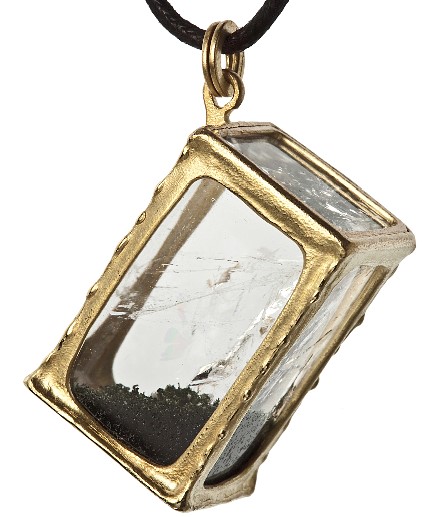 CLESSIDRA pendant in yellow gold with dendritic quartz
'stonetale' series
The dendritic inclusion in the quartz evokes the sediment deposited at the bottom of a transparent container.
Dendritic quartz in fact, often presents very sharp zonations between transparent material and the inclusion of manganese oxide: the visual effect which results is that of sediment deposited in a liquid.
Hence the idea behind this pendant of simulating an inclined hourglass and its dark sand.