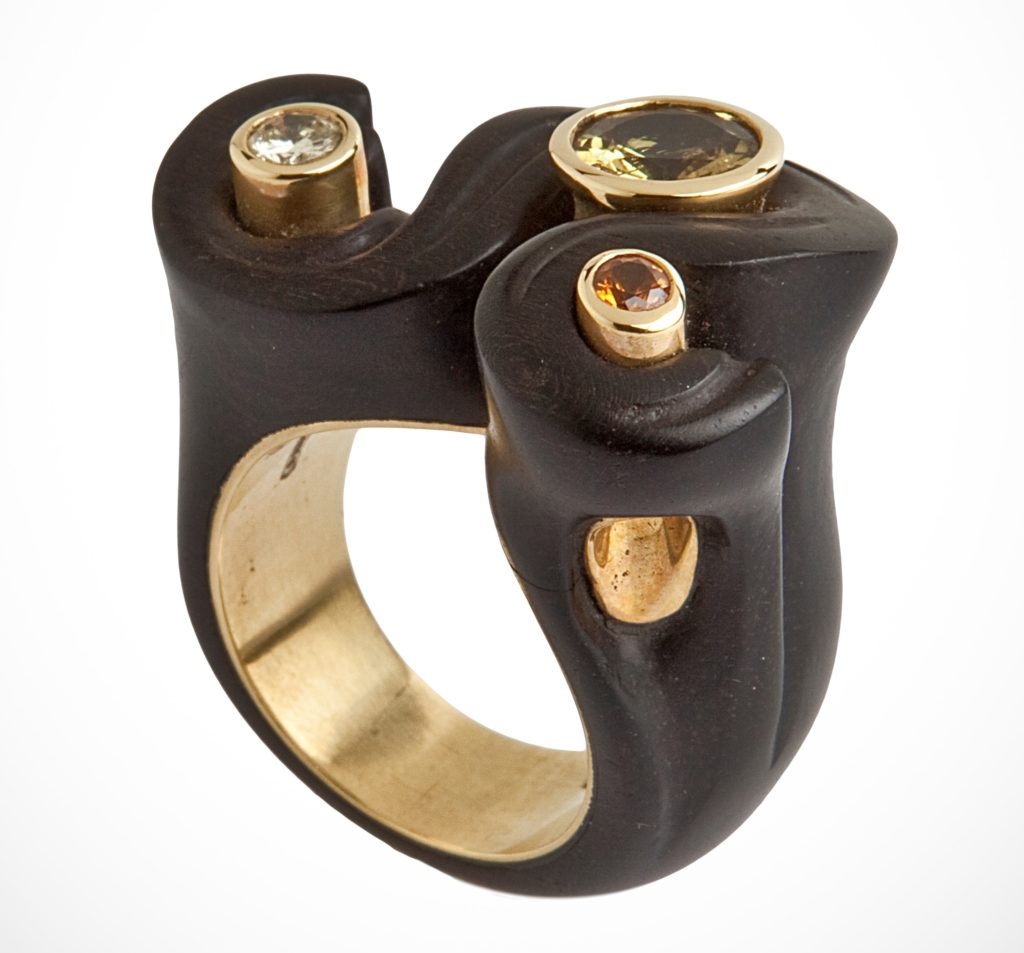 NERO 2 ring in ebony and yellow gold with yellow sapphires and diamonds
In this piece more than in others, the work of great mastery and precision behind every handcrafted jewel is evident. The ebony is worked from a piece of raw wood and subsequently inlaid with gold elements that house the stones. Perhaps the only one, among the pieces produced, that cannot be modified in size.
The gold lining makes the ring more comfortable on the finger and contributes to the solidity of the object.