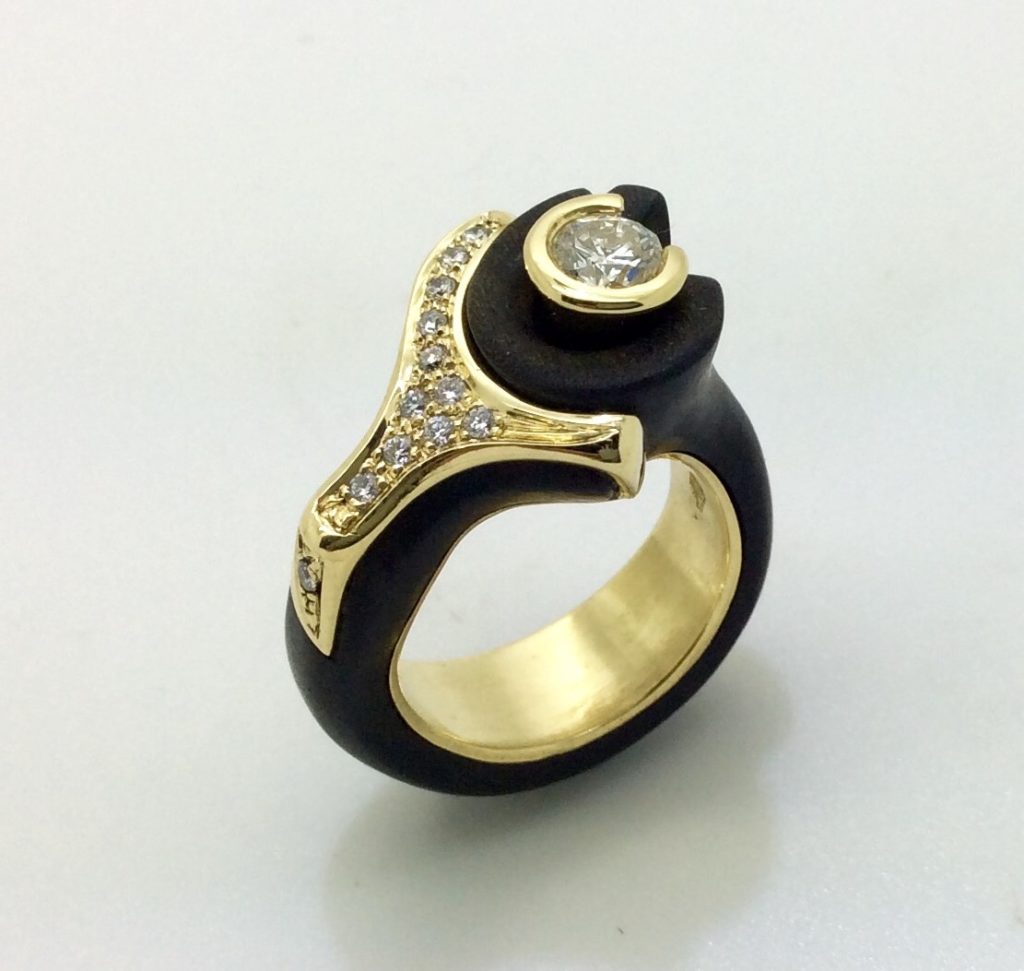 NERO 1 ring in ebony and yellow gold with diamonds
As it happens in sculpture, the ring was born by subtracting matter even if in this case from a small block of ebony. A sculpture jewel that combines different materials and techniques thanks to great craftsmanship. The diamond pavet is grafted onto the ebony stem like an inlay. The cut in the bezel that houses the solitaire continues in the organic lines of the wood, giving continuity to the interruption thus created and more light to the stone. Given its nature, the ring, once made, cannot be changed in size.
The gold lining makes the ring more comfortable on the finger and contributes to the solidity of the object.