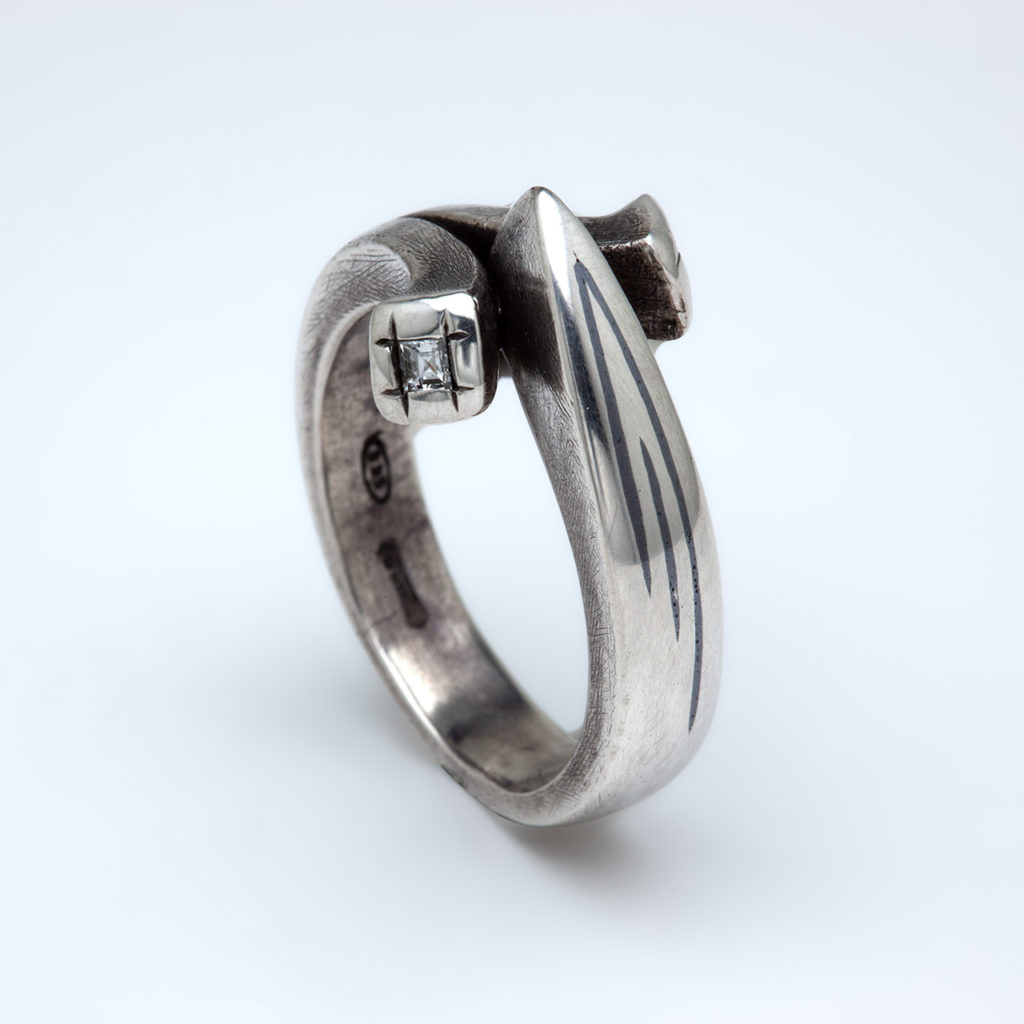 SPLIT 1 ring in silver and niello with diamonds
The name of the ring SPLIT derives from its ends: one in the shape of a blade that splits the opposite end into two parts. The two ends are also characterized by different forms of decoration: the first has niello which underlines its shape with its design, the second has a diamond set on each side.
Niello (from the Latin nigellum meaning black) is a black-coloured metal alloy that contains copper, silver and lead which has been used as an inlay in metal engraving since ancient times. After being engraved with a burin, the surface of the object is filled with this material which, once reaching its melting point (lower than that of the metal around it), solidifies, filling the space.